COUGH MONITORING WITH STRADOS LABS
RESP™ Biosensor for Clinical Trials
Supporting sponsors and CROs in collecting respiratory data such as cough and wheeze 
FDA 510(k) cleared and CE marked
Clinically validated with 46,000+ validated lung events
Decentralized Clinical Trial (DCT) Compatible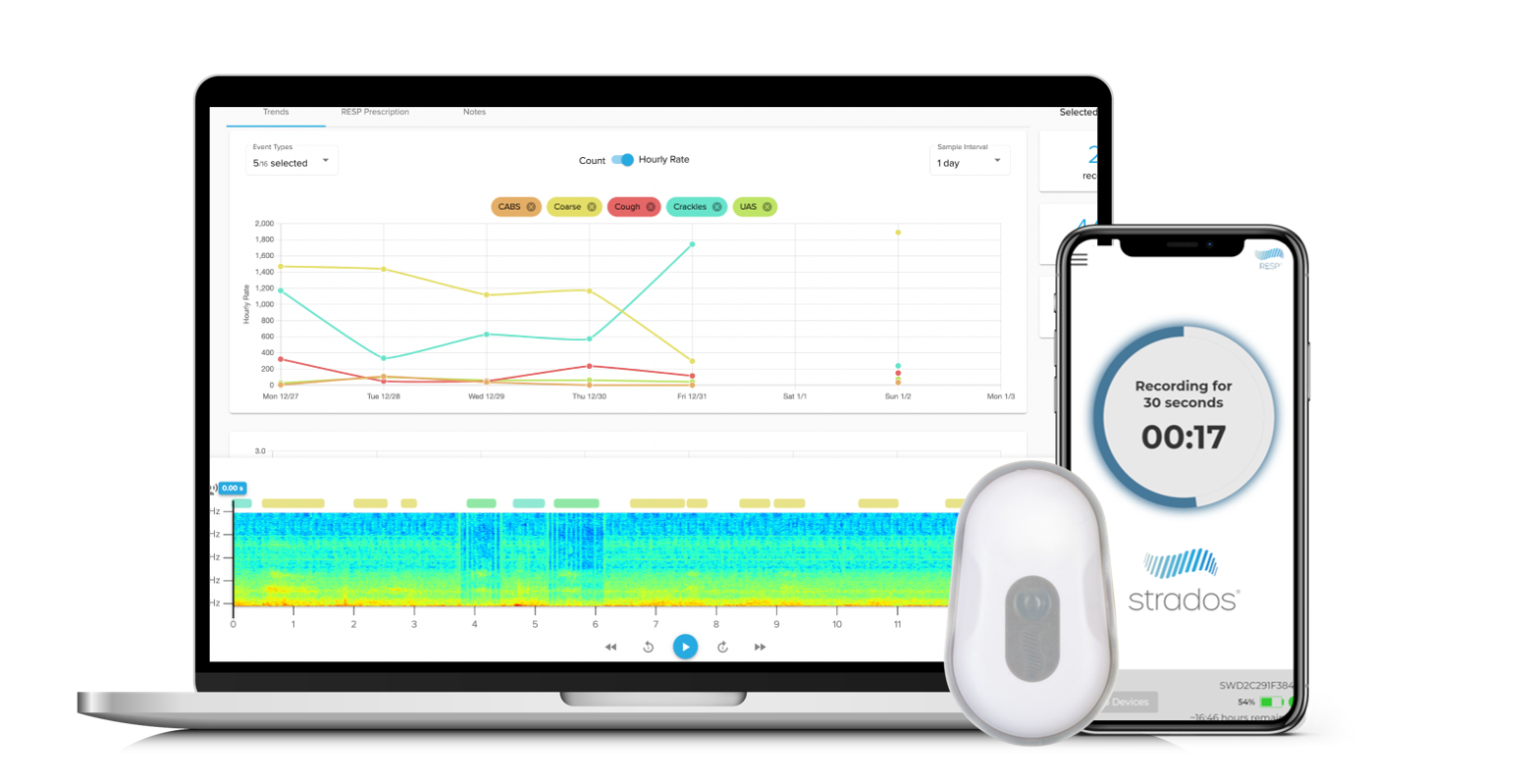 Technology Overview
Cough monitoring has been moving away from subjective patient self-reporting in favor of more objective and quantitative measures. As regulators look for more granular cough and lung sound metrics, Strados Labs developed the RESP Biosensor for continuous capture of lung sounds such as cough and wheeze. Our technology offers sponsors focused on respiratory trials the ability to monitor novel respiratory parameters as well as a streamlined, patient-friendly approach for collecting primary and exploratory endpoints.
Data Collection Capabilities
Captures multiple parameters associated with respiratory health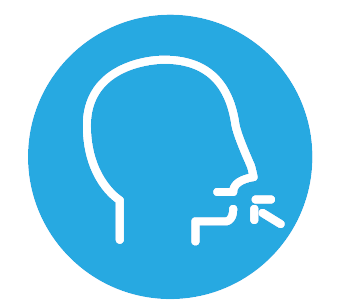 Cough
24-hour cough frequency, intensity, spasms, and other parameters
Lung Sounds
 Wheeze, Rhonchi, Crackles
Respiratory Dynamics*
Respiratory rate and activity level
*Not yet cleared by the FDA Privacy & Security
Designed to protect patient privacy. End-to-end encryption Wireless Data Sync
Wireless data transfer allows for greater trial efficiency and faster review of results
Patient-Friendly 
Lightweight and discreet. Doesn't alter daily routine and subjects forget they're wearing it.
 Adherence Reports 
Weekly adherence reports let you know earlier if issues arise.
Optimized for DCTs 
Subjects can stay at home for duration of study without visiting sites. 
Strados™ Clinician Portal
Supported by machine learning* with archivable patient data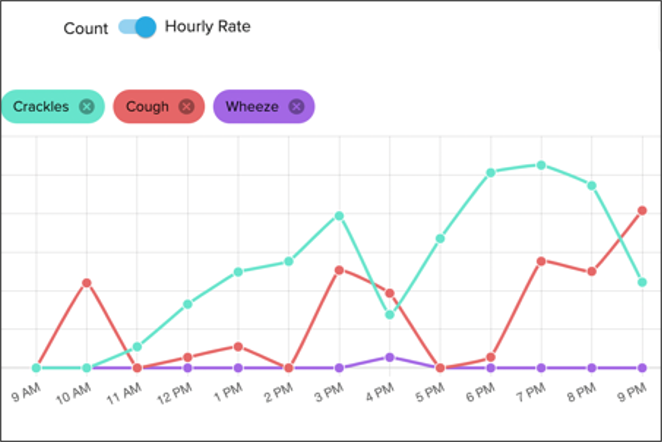 Proprietary machine learning algorithms* automatically detect events and lead to faster data review.
*Machine learning algorithms not cleared by FDA
Lung sounds are depicted visually as spectrograms for objective interpretation of events.
Use the RESP Biosensor for objective cough and lung sound measurement alongside Clario's clinical trial solutions such as spirometry, DLCO, eCOA, cardiac safety and more. Learn more.
Respiratory trial and cough monitoring success hinges on the ability to obtain more clinically accurate symptom records. This can be achieved at a low-cost and scaled across researcher centers–reducing variability in reports and providing entirely new insights about respiratory status in connection with devices and drugs.
Request a Demo
Talk to one of our life science experts about adding the RESP Biosensor to your clinical trials.