Cough Monitoring device – respiratory research
Cough Monitoring 2.0 and More.
RESP cough monitoring device enables researchers to remotely measure patient respiratory symptoms and radically improve data collection in clinical trials.
FDA 510(k) cleared and CE marked
Clinically validated
DCT compatible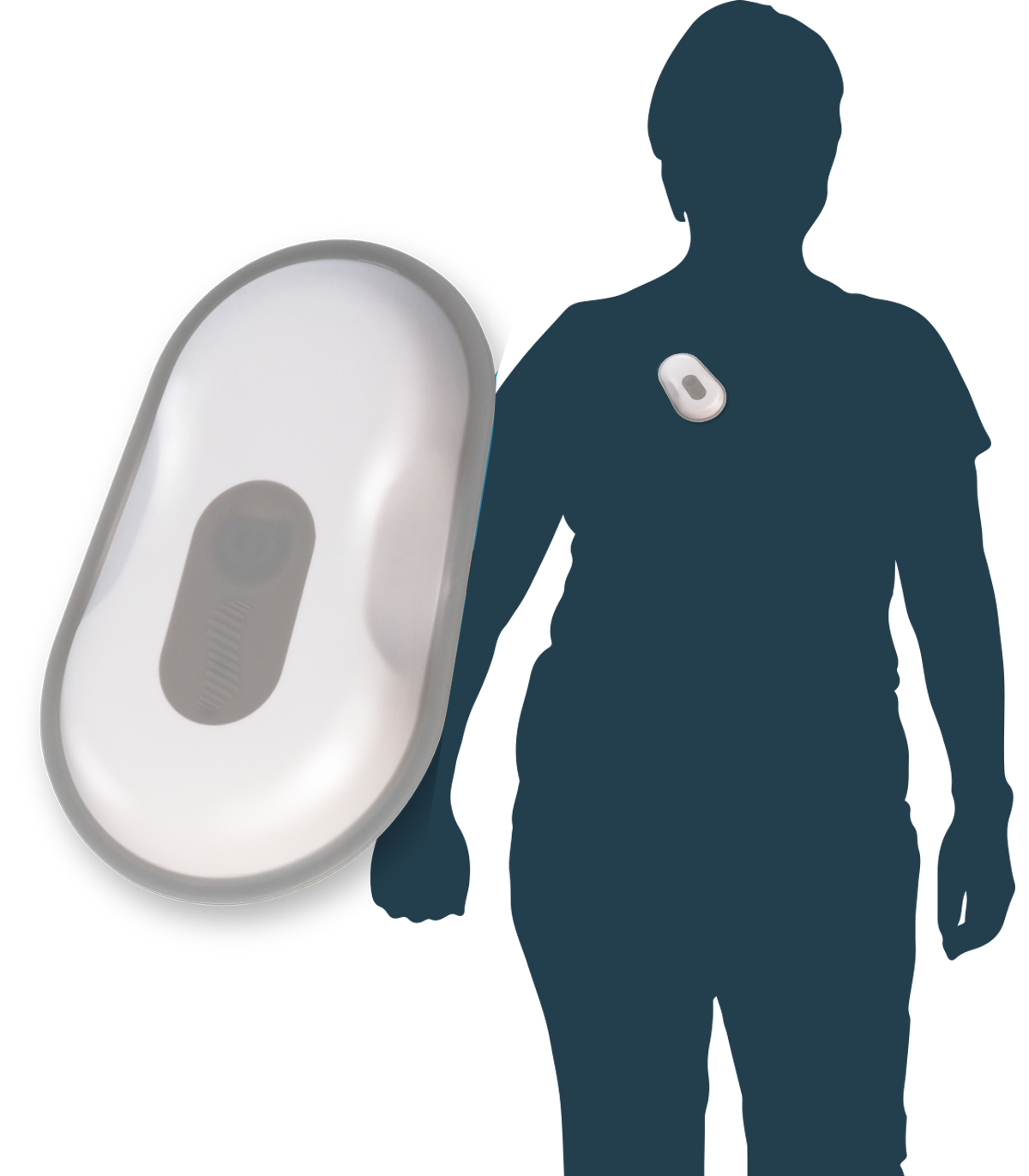 RESP Cough Monitoring Platform
Our technology offers researchers a new approach for objectively capturing respiratory symptoms such as cough, wheeze, rhonchi along with respiratory rate to understand patient response to new treatments. The RESP cough monitoring device, which allows for remote monitoring at patients' homes, transfers data in real time to a clinician portal via the cloud. The RESP device can transform research studies by capturing cough intensity and type, collecting data continuously and over time, reducing patient burden of use, and more.
Features of the RESP cough monitoring device
Patient Privacy & Security
Noise cancellation is applied to enhance the signal to noise ratio and eliminate speech discernibility while being HIPAA compliant with end-to-end encryption.
Data in Real Time
Data collected from our wearable device is uploaded in real time to a clinician portal, allowing for faster assessment of patient respiratory symptoms and more efficient clinical trials.
Patient-Centered 
Wireless, lightweight and non-invasive wearable device that is used whether patient is at home, working, or even exercising. That translates into longer wear times and increased recruitment and retention.
Continuous  Monitoring 
Monitor cough and other events continuously (versus choosing specific days) for objective measurement of  changes over time. Collect up to 220 hours of data compared to 48 hours with other devices.
Beyond Cough Count
Gain deeper insight into patient respiratory symptoms. Understand cough type (voluntary vs involuntary) and severity. Capture other sounds such as wheeze, rales and rhonchi.
Cough Monitoring Comparison
Why the RESP Device?
48 available hours
of recording for
"validated cough monitors"
220 available hours of RESP cough monitoring device identification of cough, wheeze, rales, and rhonchi
Common Cough Monitoring Challenges
Incomplete Recordings (subjects or sites removed early in error)
Cough count frequency only (cough type not collected)
Lag time from screening assessment to deployment of device to randomize subjects
Data turnaround not useful for real time decision making
Patient privacy issues
RESP device allows researchers to:
Capture more than cough: wheeze, rales, rhonchi and respiratory rate
Differentiate between cough type (voluntary vs involuntary, productive, dry, etc)
Understand change over time without relying on two 24-hour periods
 See data in real time
 Improve recruitment and retention with a patient friendly device
A respiratory tool bringing the trial
to the patient
The RESP cough monitoring device fits perfectly into decentralized trials allowing remote patient access by unlocking lung sound data and putting it into the hands of the entire research team via the cloud. RESP makes decentralized respiratory trials scalable and able to develop entirely new insights about respiratory status without episodic patient interaction.
Wireless biosensor for DCT | Patient-centric | Telemedicine workflow integration | Real-time lung data access
Spectral data and waveform clearly depicts specific respiratory events captured in the Strados Cloud
Respiratory trial and cough monitoring success hinges on the ability to obtain more clinically accurate symptoms records. This can be achieved at a low-cost and scaled across researcher centers–reducing variability in reports and  providing entirely new insights about respiratory status in connection with devices and drugs.
Connect with us.
Talk to one of our life science experts about adding RESP to your clinical trials.